Enable Your Company's Growth
Executive recruiting for multisite healthcare services.
Shorten the hiring process
Meet your growth and profitability goals
Take Recruiting Off Your Overflowing Plate
You know you need a new hire to move your company forward, but just don't have the time to give the search the attention it requires. Our full-service executive recruiting will expedite your hiring process, delivering hand-picked and fully-vetted candidates that will take your company to the next level.
Find Your Company's Perfect Match
You need more than just a couple of good-looking resumes—you need a pool of candidates that sync in with your company's vision, values, work ethic, and entrepreneurial spirit.
CLGS can help.
Streamline
Skip the hassle. From attracting applicants to vetting resumes to holding initial interviews, you'll go straight to final selection.
Excite
Online job postings can only go so far. We'll help make the opportunity come alive to our vast network of industry professionals.
Grow
Keep your patients, employees, and investors happy with ideal new hires that exceed your expectations and deliver phenomenal results.
"Greg delivered excellent candidates"
"CLGS handled several of our searches for key roles during my tenure at Washington Hospital Healthcare System, and did a great job. Greg delivered excellent candidates, followed up consistently, and is a pleasure to work with. He has my highest recommendation."
Doug Penner
Vice President, Saint Agnes Medical Foundation at Trinity Health
Companies That Have Grown With Us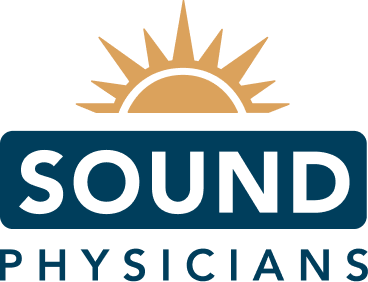 "Greg recruited most of our Executive Team"
"Greg recruited most of our Executive Team! As a large mental health provider organization with a unique family- and employee-owned organizational structure and culture, Greg brings candidates that have both the appropriate leadership/technical skills and fit with our culture. I trust him to bring the very best candidates to meet our needs."
Faith Richie
Chief Development Officer, Telecare Corporation
"What I appreciated most was Greg listened"
"What I appreciated most was Greg listened. No square peg/round hole exercises. He showed a genuine interest in completing a successful placement."
Joseph Hymes
Retired CEO Senior Healthcare Executive
"Greg's track record of successful placements is outstanding"
"Greg's track record of successful placements is outstanding. He's very skilled at interpreting the needs of his clients as well as the aspirations of the candidates and matching them."
Robert Thorwald
CIO Sutter Health, western division
Get Started with No Upfront Cost
We understand that a retained search is a major commitment for a company and a recruiter. That's why we offer a free, 3-week, no-commitment trial of our Signature Search.
For no up-front cost, you'll recieve:
* Initial Stakeholder Interviews
* Job description
* Development of the job pitch
* Recruiting target list
If, at the end of three weeks, you're happy with our foundational work, we'll invoice you our commitment fee and commence the search. If not, we'll part ways and you'll owe us nothing.